First Login to your account
Here are the steps to login your account: (*Please use PC or Laptop to complete this)
1. you will receive a separate email requesting you to reset your password. *Please check in the Junk/Spam/Promotion folder if you are unable to locate the email.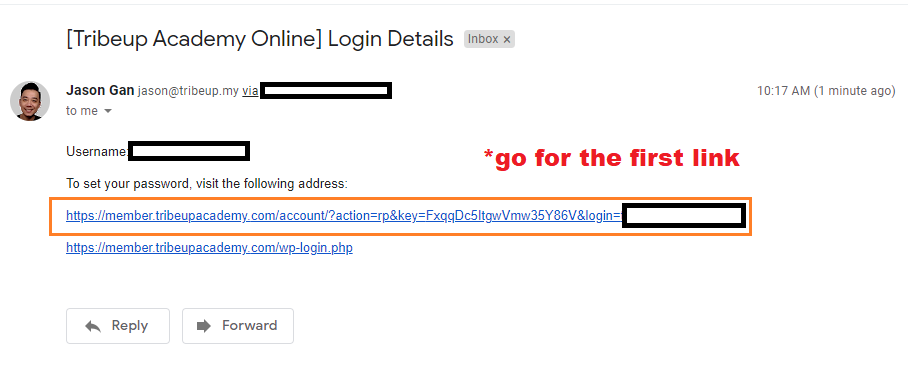 2. Set your own password.
*Please complete this step in 12 hours upon receiving the mail. After 12 hours, the link will expire, you need to request a new password again.
3. After setting the password, click [Login]
4. Key in your username (your email address) and the password.
Please click the button below to download the reset password instruction manual.
If you encounter this error, it could be the reset key has expired. When you received the Login Details email, the link is only valid for 24 hours. After that, it will expired. Please try to request to reset new password by clicking
lost your password
link in Login page
You can view your purchased courses from your profile page. You can access it by clicking the profile in upper left corner of the page.
If you have any questions regarding our system, please contact us